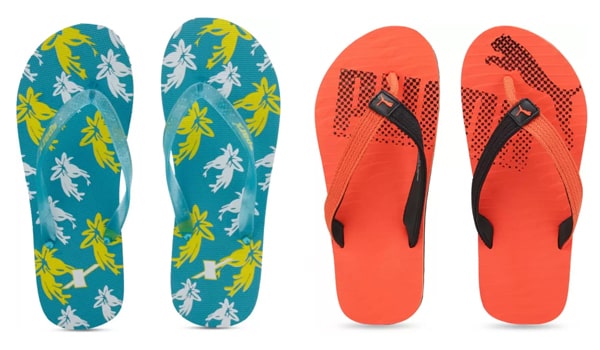 The new slippers in town that has all eyes on them are the flip flops. Coming out in trendy designs, beachy colors, and uncompromising comfort, they stand out to not only wear at home, but even on a casual day out. This list contains a few colors that are sure to steal your attention, so replace the old ones at home with these super reasonable flip flops.
Shop this collection from flipkart.com
1. Adidas Adisun Women Slippers:
Add a touch of coolness to your summer wardrobe with this breezy blue and red printed logo from Adidas Adisun collection. Featuring a blue thong style, flat rubber sole, and an embossed logo stamp, these jazzy flip flops will pimp up your pool side for sure.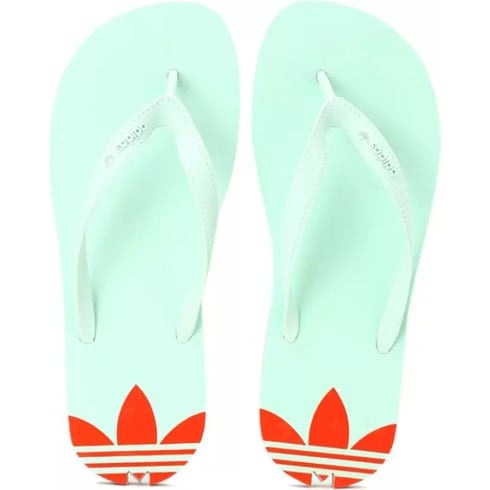 2. Adidas Speck Slippers:
Since its founding, Adidas has been in sync with luxe fashion. These blue speck slippers from Adidas features a yellow logo embellishment, padded foot bed, textured sole, with a slip-on feature. The flip flop is also available in green color.

3. Flipside Good Vibes Slippers:
Defined by their signature design print mixed with a cool logo, these flip flops from Flipside are the lightest footwear option for summer. Designed from comfortable rubber in a cool palette of blue, red, and brown, these slippers feature a T-bar front coupled with light EVA material and slip resistant rubber soles for all-day comfort and long-lasting grip.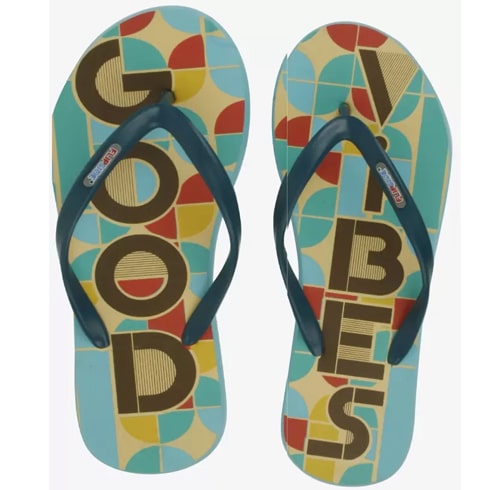 4. Puma Miami Fashion II DP Slippers:
Puma excels in minimalist chic and creates fashionable styles that reveal seasonal trends. These Miami fashion slippers feature a double T-logo on the straps, graphic design, flat textured rubber sole, an open toe, and a slip-on style.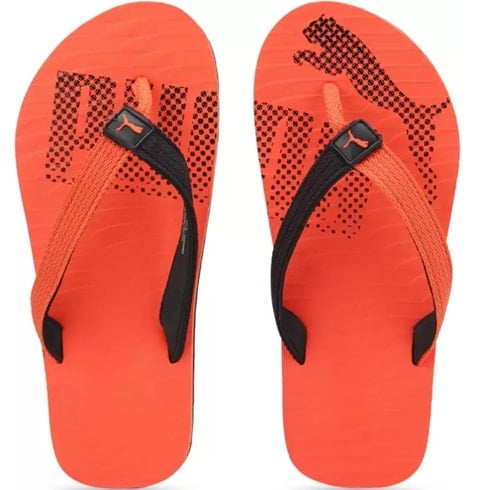 5. Sparx SF2010L Flip Flops:
Adding a touch of florals to your summer holiday with these colorful flip flops from Sparx will add spunk. Featuring a textured sole, padded footed, textured footbed, and toe partition. The slip-on's are available in black and blue colors.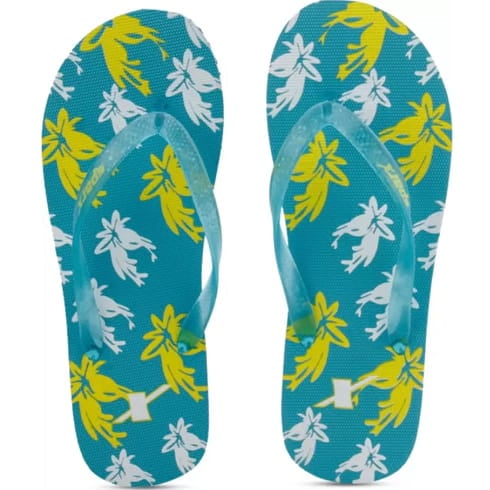 6. United Colors of Bennetton Slippers:
The zany stripped United Colors of Bennetton Slippers will spice up your poolside fashion guaranteed. These feature a padded footbed, toe partition, textured footbed, and textured sole.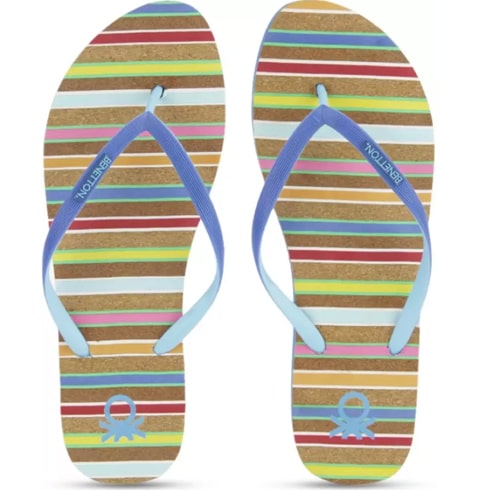 Go easy with your feet now. Don't let those heels give you that pain. Let them loose and try these flip flops.